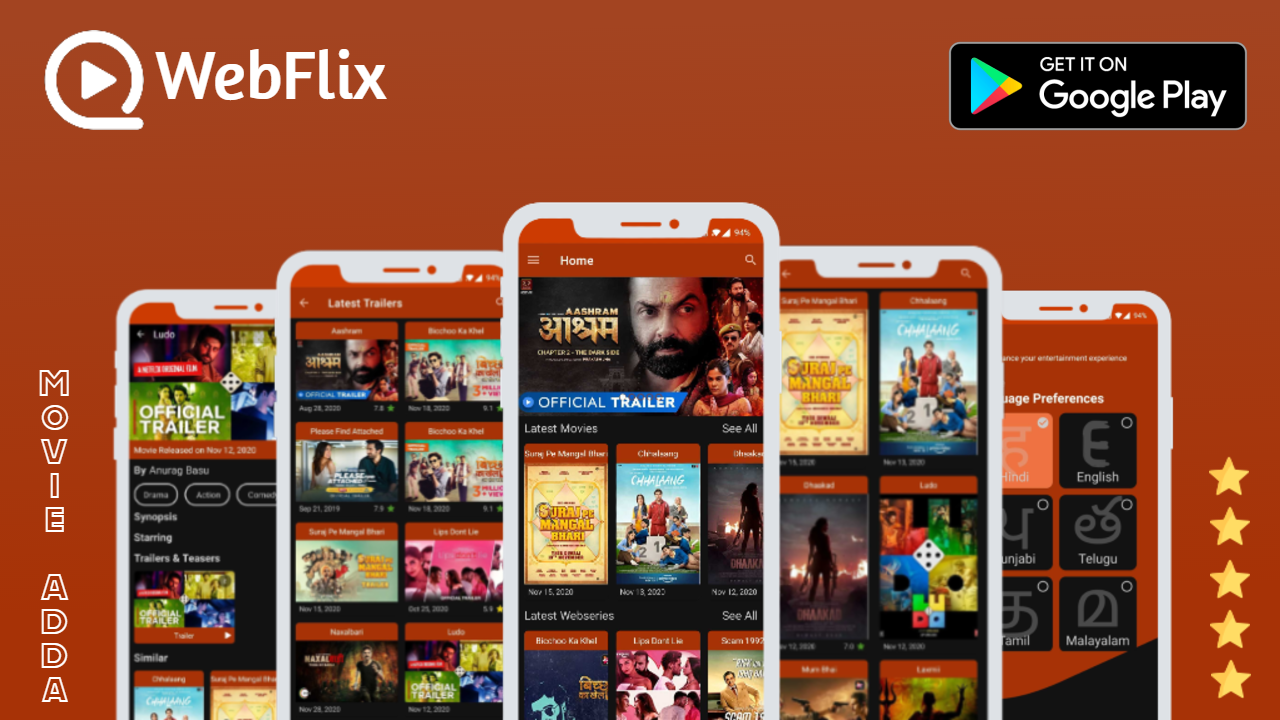 Key Features:
* Premium Content in 8 languages
* Manage your favorite list of movies/webseries
* Constant updates of trailers and teasers.
* Filter movies based on Genre, star cast, director, rating and lot more
* Search whats on your mind, and we will bring it.
* Available in multiple Languages like Hindi, English, Punjabi, Telugu, Tamil, Malayalam, Marathi and Kannada.
* Know where the movie or webseries is available on OTT platforms like Amazon Prime video, Netflix, Hotstar etc.
Disclaimer:
The content provided in this app is hosted by public video website and is available in public domain. We don not upload any videos. This app is just an organized way to search, browse and view the discovered video on the public websites.